Digital Garage and KDDI Conduct a Digital Transformation (DX) Proof of Concept Using AR and VPS Technology
~ Individually-Tailored Routes in Shibuya and Tabelog's Restaurants Information can be Displayed with AR ~
Digital Garage, Inc. (TSE first section: 4819; HQ: Tokyo; Representative Director, President Executive Officer and Group CEO: Kaoru Hayashi; DG) and KDDI CORPORATION (TSE first section: 9433; HQ: Tokyo; President, Representative Director: Makoto Takahashi; KDDI) will conduct a digital transformation (DX) proof of concept in utilizing Augmented Reality (AR) and Visual Positioning Service (VPS)*1 technology on September 21, 2019,
looking toward the coming fifth-generation communication technology (5G) era. The developed smartphone app can realize the DX which overlays digital information about Shibuya onto the area's actual scenery.
The application for the proof of concept project was designed by DG Lab, an R&D organization operated by four companies: DG; KDDI; Kakaku.com, Inc. (TSE first section: 2371; HQ: Tokyo; President and Representative Director: Shonosuke Hata; Kakaku.com); and Credit Saison Co., Ltd. (TSE first section: 8253; HQ: Tokyo; Chairman and CEO: Hiroshi Rinno; Credit Saison). It is equipped with a function to suggest optimal routes to facilities and landmarks in line with individual preferences. The app considers the final arrival time and time required at each point to automatically display routes matching the user's mood. App users can find a restaurant information of Tabelog (https://tabelog.com/en/), a restaurant search and reservation site operated by Kakaku.com, in looking at the scenery integrated with AR on the app screen. It allows users to easily find restaurants based on their preferences.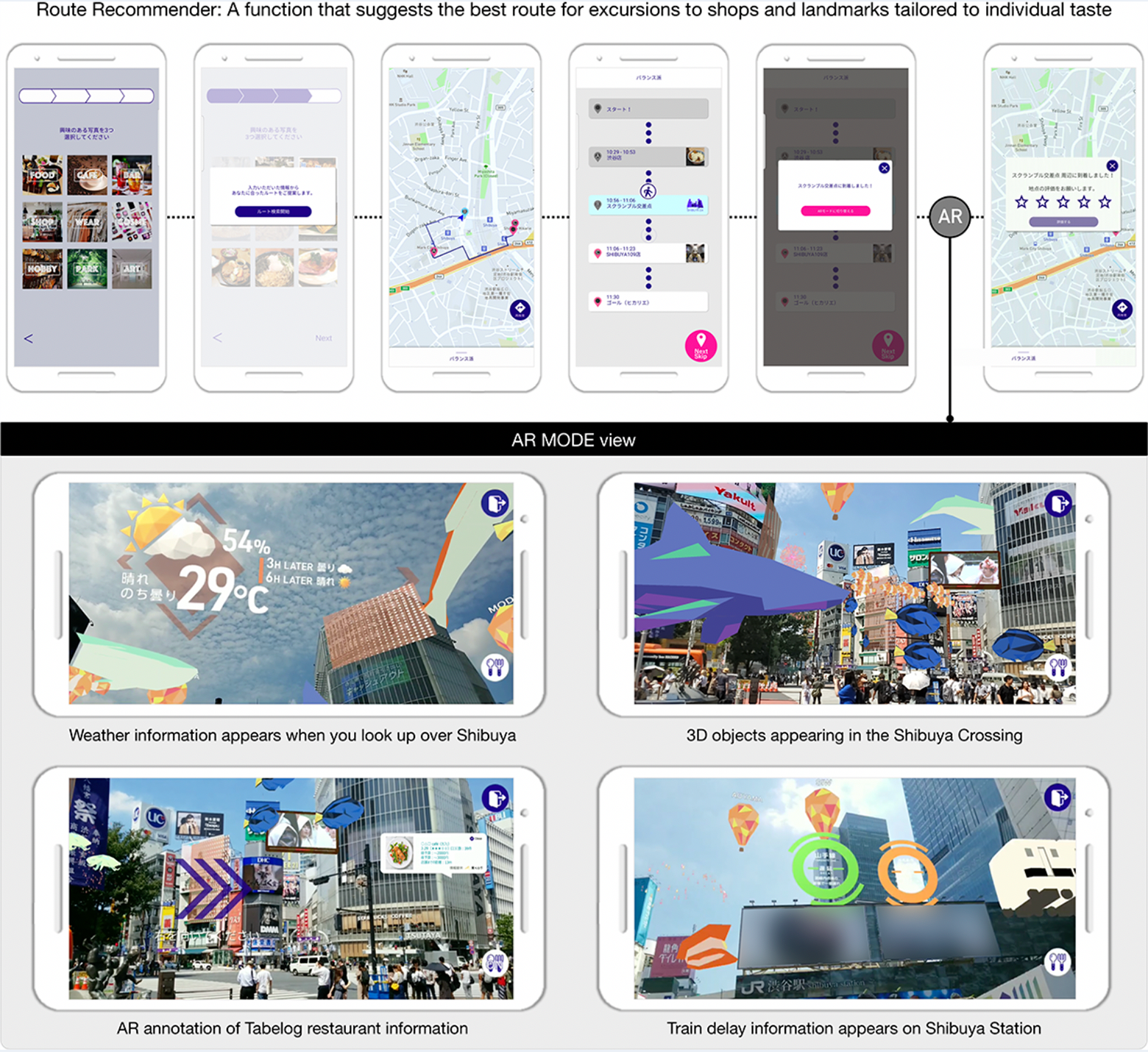 As a collaborative partner of Future Design Shibuya, General Incorporated Association (location: Tokyo; President: Hideki Koizumi; Future Design Shibuya), DG will continue supporting various initiatives based in Shibuya–including the Shibuya Entertainment Tech Promotion Project operated by KDDI, Future Design Shibuya, and General Foundation Shibuya tourism organizations (location: Tokyo; Chairman: Jungo Kanayama; Shibuya Tourism Association)–through DG Lab. DG will also promote R&D in DG Lab's five focus areas (Blockchain, AI, VR/AR, Security, and BioHealth) and strive to create technologies for the new era through R&D and proof of concept projects.
*1: A Visual Positioning Service (VPS), regarded as a more advanced version of a Global Positioning System (GPS), compares 3D maps with images from cameras on smartphones and other devices to identify high-precision positioning information, including direction and orientation.
【DG Lab】https://www.dglab.com/en/
An open innovation R&D organization jointly operated by DG, Kakaku.com, Credit Saison and KDDI. Daiwa Securities Group Inc., TIS Inc. and Resona Bank, Limited. are sponsoring partners.
---